Milk-Bone Redesign


Time Frame
April 2020
—
Feb 2021
Challenges


The goal was to change Milk-Bone's brand perception as the product portfolio was repositioned around a new brand architecture surrounding 3 pillars: Heart, Body, and Mind. We needed to optimize milkbone.com considering the new brand architecture and alignment to customer experience.




---
Insight


Milk-Bone currently lacks in search engine rankings and content for high-demand searched topics related to dog treats. New visitors might not be familiar with the brand product names, which lack context to understand what the products are.

The site content also has little content and experience to offer on the website beyond basic product information. We wanted to prepare for future lifestyle relevance that truly reflects the fun in dog life.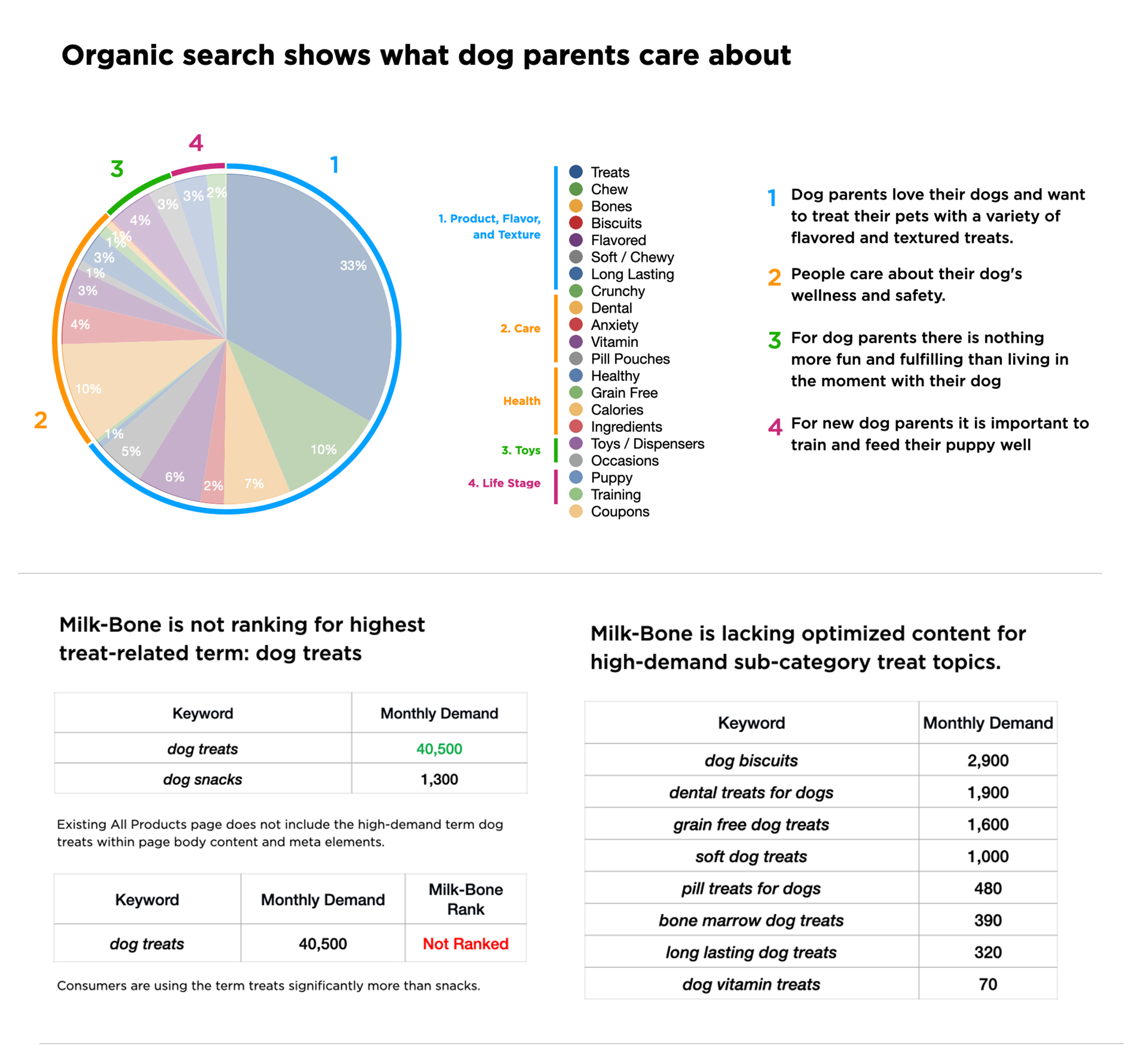 ---
Competitive Landscape
We looked at several competitive brands that fell into three categories: in-category, adjacent, and human related. Based on the findings, lifestyle and specialized brands had a strong brand philosophy that clearly communicate what they stand for. Specialized brands tell their product/service innovation story and elaborate for customers to learn why they are different.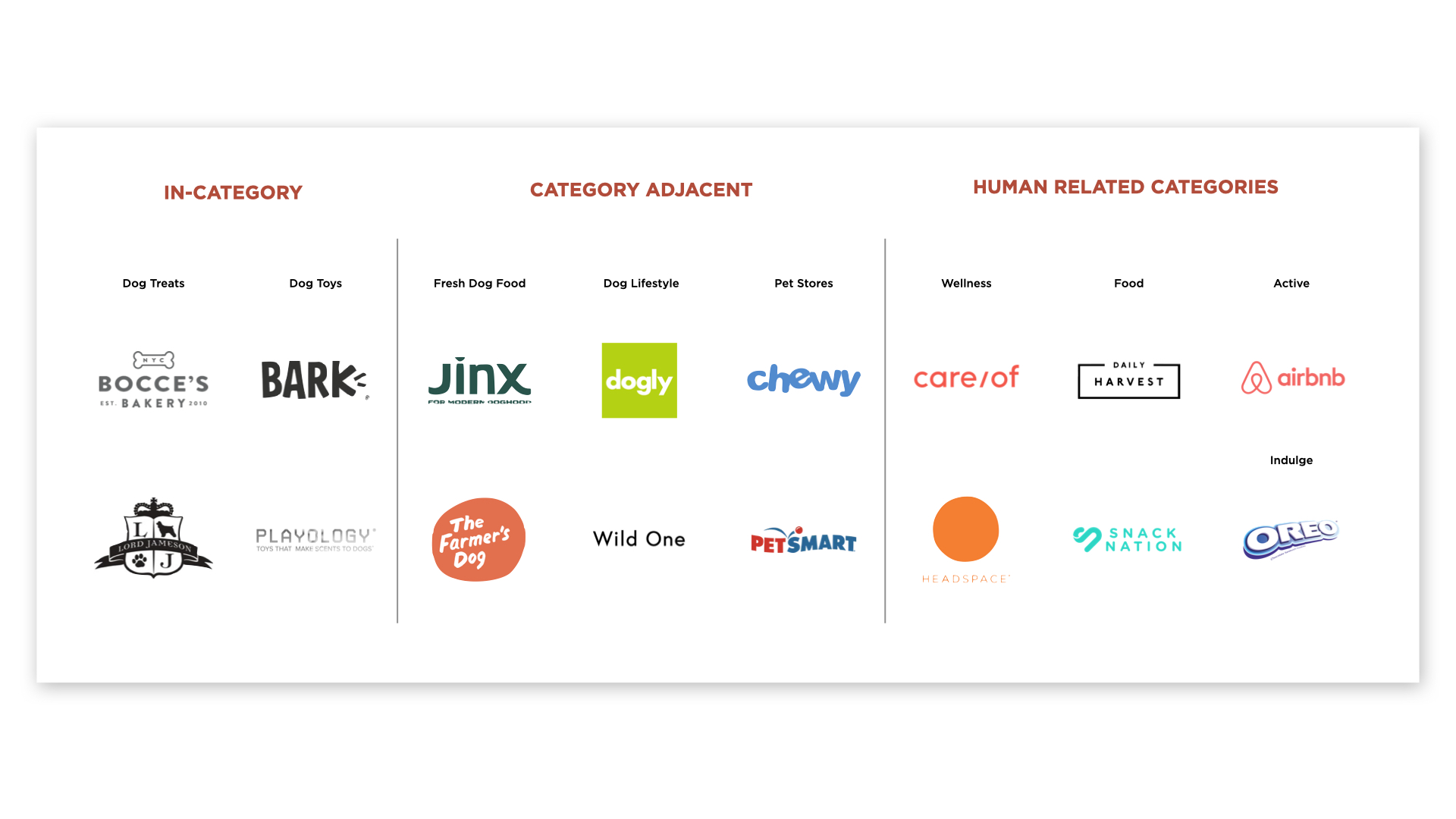 ---
Proposed new IA Structure



The heart, body, and mind philosophy helps to build brand trust, relevance, and affinity among dog parents and needs to come to life through content whereas the information architecture helps them find what the are looking for. The three pillars by itself needs context in order for a new user to understand them whereas the navigation helps a new user easily find and discover products.


---
Before

People visiting are mostly fresh and new to our brand, we have the opportunity to give them a fun experience and reasons to visit again.
---
Wireframes


Desktop wireframes for this site redesign can be found here
Mobile wireframes is linked here
Here are some featured wires that I've solely worked on.















After


We worked closely with creatives to create an engaging and functional site for the users. We were excited to present designs that celebrate the brand's fun identity. Site can be found live

here.